JULIET LORANGER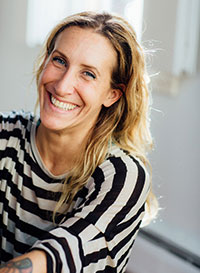 Recently someone asked me the question, "Why do you teach Yoga?". The response fell effortlessly from my mouth, "I teach Yoga because I practice Yoga. Also because it is a transformative process and I believe everyone should somehow keep connected with the process of transformation." I have always engaged with the hails and fails of being a modern day rock-n-roll woman. Rock-n-roll is in my blood, and now, fortunately, so is Yoga. My personal practice of Yoga is to establish a textural relationship with self inquiry, to nurture the components that lie in the traditions and philosophies of Yoga, On the daily, Yoga helps me stand in my truth as I rock out. My teachings and classes are always to invite students to a place where they rejoice in what is, to educate students about the fortifying qualities of alignment in postures combined with fluency of their breath, to share with them in the discipline that's freely required to transform and to be curious to the teachings of Yoga.
200 hour certified Kripalu Yoga Instructor & 500 hour certified with Noah Mazé and is currently involved in an in-depth training with Noah to be a certified YogaMazé instructor. Juliet has been eaching for over 8 years.
"I loved your (Juliet's) humble and casual manners and your great listening skills, along with your natural way of being, teaching from the heart."
RANDI ARRUDA | Pre-Natal Yoga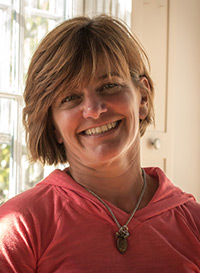 Randi has been practicing yoga since 2003. She earned her 200 hour Vinyasa yoga teacher certification and is a registered yoga teacher with Yoga Alliance. Randi has a committed belief in the subtle power of yoga. She is committed in sharing her experience with others to discover how yoga can foster amazing changes in ones life. Through breath, asana, and flow Randi will safely guide her students through their practice. Classes are designed for practitioners of mixed levels and are influenced by the many teachers and mentors she has had the privilege to practice with. Randi encourages students to find the balance between ease and effort while stressing the importance of proper alignment. Her goal as an instructor is for students to experience that feeling of surrender and inner strength. Cultivating and nurturing the art of being present on and off the mat. When you can make choices based on how you truly feel from the sensations of the body, you are on the path to unlock your potential and freedom.
Randi is certified in Vinyasa , Hatha, and prenatal yoga. She is a Reiki Master and has studied intensively with many respected instructors. She attends seminars, trainings, and master classes (Coeli Marsh, Baron Baptiste, Phillip Urso, Rajashree, Bryan Kest, Amy Weintraub, Theresa Murphy, Sadie Nardini); her style of teaching incorporates a thread of all of her teachers while encouraging a dedicated yoga practice to create personal awareness.
LARISSA BRUM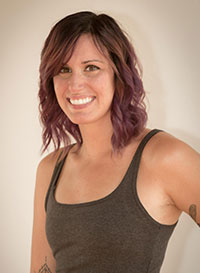 Larissa is a graduate of the Sanctuary Studios' 200-hour yoga teacher training, where Yoga as Art meets Yoga as Science. She found yoga after confronting a friend about depression and the overall chaos of life. As she healed, her passion to teach others of the profound benefits of yoga grew, which led her to teacher training.
Holding a Bachelor of Science Degree in biology, Larissa incorporates her love of science in all of her teachings, emphasizing safety within the asana. . Along with earning her 200hr certification, she also completed trainings in Thai massage and prenatal yoga. She encourages students to take their spiritual, emotional, and physical practice on and off the mat with light hearts and laughter.
MORGAN FORESTER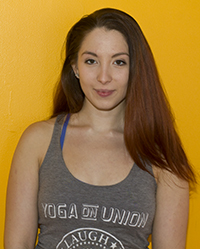 My love affair with yoga began over 5 years ago when I walked into a tiny ashtanga studio in Northern Vermont. I would say yoga has changed my life, but I think it simply allowed me to become who I was always meant to be. That feeling is exactly what inspired me to become a teacher, and is something I wish to pass on to every student I can.
My class style is growing and changing, just like any yoga practice, but there will always be a consistent emphasis on proper alignment, therapeutic information and movement, and lots of bad jokes by yours truly. Taking care of your mind & body should be taken seriously, but that doesn't mean you can't have fun and a good laugh along the way.
Morgan completed her 200-RYT with Michelle Fleming at Sanctuary Studios in Plymouth, MA. She is currently studying Orthopedic Yoga Therapy for her 500-RYT certification.
CHRISTIAN KLINE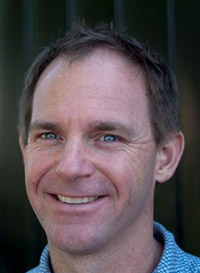 There are some moments when I am so focused on what I am doing in yoga (and in life). They play out as inquiries…how am I balancing, breathing, contracting, stretching and most importantly what is simple. In those moments the rest of the world is paused because I am figuring out how things work for me in that time and space -- the present —that's where I think learning takes place. I speak of these moments because they are what I am chasing as a student and what I hold high as potential for students when I teach.
Yoga has been a tremendous tool for self-investigation and a tool for calming my head and helping me take care of my body. I love learning to bring my leg behind my head as a challenge and more so an idea. The benefit of something so physically confusing as how to open my hips, how to be patient, how to be a student, how to listen to what my mind and body truly have to say. Especially the work in how to appreciate the slow changes of my body and my mind – those ideas keep me coming back to my yoga mat and yoga classes.
I have trained with Noah Maze, Bikram Choudhury, and Emmy Cleaves. I've spent years teaching yoga and working with teachers that inspire me in one-way or another. I'm invested in learning more and sharing that with as many people as I can.
JONATHAN LEAVER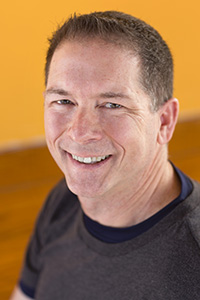 Jon began his yoga practice in 2004 and since that time has not stopped training. His classes tend to be slower, mindful, and informative. While typically more moderate than gentle, he might always "pull an Emeril" (and kick it up a notch!).
Jon received his RYT-200 with Tom Gillette and Shannah Greene at Eyes of the World Yoga in Providence, Rhode Island and assists Tom with teacher trainings there. Since graduating in 2009, he has continuously taught classes in SE MA and RI and is still fascinated by yoga and yoga communities. He has also completed YMCA personal trainer course.He loves to attends regular seminars, lectures, and trainings (Judith Lasater, Ed Cardinal, Bo Forbes, Sharon Salzburg, Aadil Palkivala, Amrit Desai, Theresa Murphy, Josh Summers); however these people have never attended his classes (smile)… perhaps you will?
JOHN MONTANO | KUNDALINI YOGA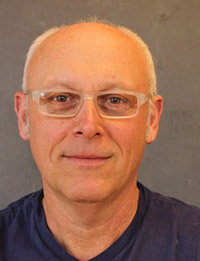 After travel over ocean and land, after years in journey, I've learned what little I know, but the beauty of the path is a process that starts in our essence. Yoga as practice opens the heart, clears the mind and strengthens the body to start seeing the world as it is.
I'm an architect living and working in Westport, practice different forms of yoga, sails, cycles, skis and often walks. I hold a KRI teacher certification and RYT 200 registered. I trained at the Guru Ram Das Ashram in Millis, MA. Inspired by a great aunt who practiced yoga in her 90's, I took my first Hatha class in 1975, which started my now daily practice. Six years ago at my first Kundalini Yoga class I realized this wandering led me to a path unfamiliar but one to be taken.
"Travel light, live light, spread the light, be the light"
~Yogi Bhajan
AMY OLIVEIRA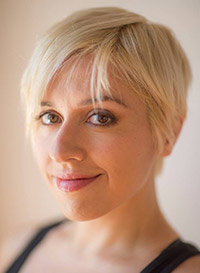 Amy received her introduction to yoga in 2001, which occurred hand-in-hand with her similarly life-changing first experience of belly dance. Since then, both of these forms of thoughtful movement have become deeply rooted in her life as tremendous sources of joy and strength. In 2014, Amy completed her 200-hour teacher certification through Tom Gillette and Shannah Green at Eyes of the World in Providence, RI. Her goal as an instructor is to share the "gold" that she has unearthed from her own personal practice, both on and off the mat. Her classes offer the opportunity to safely explore each moment with renewed awareness, acceptance, and appreciation.
JENNIFER RISIO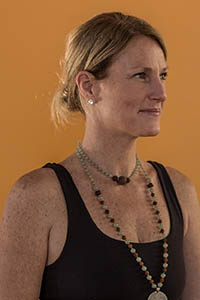 Jennifer has been developing her yoga practice for 17 years, and is captivated by the deep personal transformation, inner peace, and love she experiences. She is a certified 200-hour RYT with Yoga Alliance, and holds a certification in Reiki II . She has over 1000 teaching hours, and continues to deepen her practice through teaching workshops and retreats. Her classes help students find grace and stillness, strength and agility, while igniting breath and movement as one. Jennifer knew from early on in her yoga practice that she wanted to share with ALL, the healing qualities yoga. "Teaching has been a heartfelt blessing! "She believes yoga should be filled with freedom, grace, and laughter, on and off the mat. Jennifer teaches a powerful flow emphasizing strength and lightness, allowing the mind to relax and the heart to shine! Jennifer, Jon, and their 3 children, Jackson, Willow and Fiona recently relocated from Newport, RI. They now reside in Mattapoisett, MA.
MEGE POSNER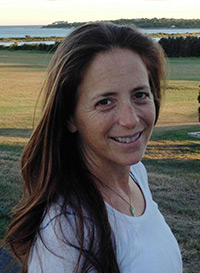 Mege Posner began practicing Iyengar Yoga in 1992. She holds an Introductory ll level certificate. She enjoys teaching people of all ages and abilities . Her devotion to yoga and love of teaching are evident in her methodical and compassionate style. She is especially interested in helping students create greater awareness and joy in their own lives through yoga. She is forever grateful to all her teachers including Mary Dunn, Genevieve Kapuler, Patricia Walden, Peentz Dubble, Linda Dicarlo and many more who have helped her deepen her own practice over the years.
Mege currently lives in Dartmouth MA with her husband, two children and cat who,along with the natural beauty of the area, inspire her daily.
"Any action done with beauty and purity, and in complete harmony of body, mind, and soul, is art. In this way art elevates the artist. As yoga fulfills the essential need of art, it is an art." - B.K.S. Iyengar
DEVON MCGRATH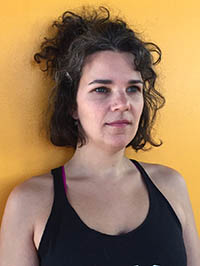 Devon is a recent graduate of the Heron Yoga Teacher Training in Fall River MA. She has been practicing yoga for 10 years. Whence is not practicing yoga, she is growing organic edible flowers, creating cocktails, and preparing delicious vegetarian dishes. She and her fiancé live in New Bedford with their cat Radish.
ALYSON DAHLBERG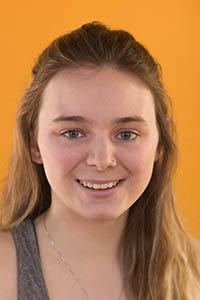 In 2016 Alyson completed her 200hr RYT teacher training. Alyson spent the six months of her teacher training filled with amazement and inspiration. Before completing her teacher training, she was an avid yoga practitioner for years. Inspired by the little things in life, Alyson believes in finding play in everything. Alyson is also interested in working with pain management and trauma through yoga to rediscover happiness and comfort. Alyson hopes to share her passion for yoga with all of her clients. Enjoy life, live playfully!
ANGELA CURRY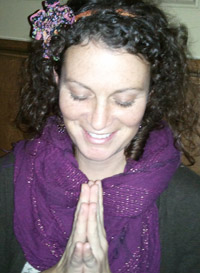 My path in yoga began at the local library over ten years ago. I read my borrowed book of yoga and practiced poses as best I could. It wasn't until much later that I actually attended my first class and then went on to gain my certification.
Yoga for my has been a slow and steady growing process. It is a deeply healing practice in which I find myself constantly changing. For me yoga is not just the poses, the breath work, but a way of life. A way in which you conduct yourself. I strive to teach and learn with an open heart and an open mind, spreading love, and having compassion for all.
Certifications include: Kripalu Yoga, and Restorative Yoga Workshops attended: Partner Yoga and Arm Balances with Todd Norian Workshops conducted: Partner Yoga and Restorative
JONNA BRACKEN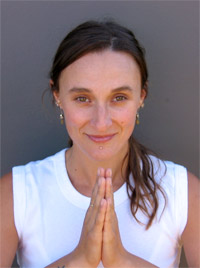 Jonna Bracken was introduced to the practice of Yoga in 1995, when she took her first class in India. After returning to the United States she continued to study and began teaching in 2000. She opened her own studio in Seattle, WA in 2004, and most recently taught in San Francisco. Jonna has been trained in several lineages of the Yoga practice and now studies exclusively Prajna Yoga with Tias Little. She recently completed a degree in Health Science from the University of Massachusetts at Boston. She lives in New Bedford with her husband, her grandmother and her Pomeranian, Cricket.
The strength of Jonna's teaching lies in her attention to detail and her compassionate approach to individual needs. Her intuitive ability to see how structure and form work together in the body leads her to many insights for those who take her classes. Jonna hopes that each student will walk away with a deeper understanding of themselves and the yogic path.
"She has a confidence and poise that are crucial in the role of teaching Yoga"
- Tias Little
MICHAEL BRISSON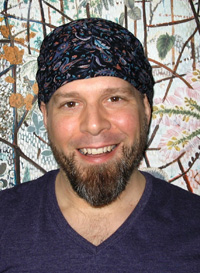 Michael has been practicing Yoga for 17 years and tried his hands at just about everything: Bikram, Hatha, Kundalini, Iyengar and power, but his first true love was Ashtanga. He studied under Kathleen Kastner-Mortenson and has taken many workshops under David Williams and Tim Miller. He taught Ashtanga and Vinyasa classes for 4 years in Kansas City at a great interactive studio, Maya Yoga. His practice now involves incorporating as many aspects from all the disciplines he's experienced and trying to find something tailor made for his long haul journey into a life-long practice.
"I want people who come to practice to share, learn, grow and have fun. I really believe that a good practice can take from all branches of yoga and slowly develop into something that fits you like a glove. There's always room to challenge yourself, dial back, add more or discard. I want to encourage students to really develop a PRACTICE as opposed to approaching a class as something you do once or twice a week. Over time we can all develop something deeper for ourselves that can be transforming for life off your mat. I never would have believed when a friend took me to my first yoga class so many years ago, that I would still be practicing today! It has ebbed and flowed, and there have been great practices, challenging ones and some that made me wonder why I was doing it in the first place. But there is always something there! I have a deep desire to see other potential yogi's become the slow growers and fall in love with their practice over and over again. Yoga on Union is a great studio for ourselves to journey forward and free yourself up."
KAYMA ENGLUND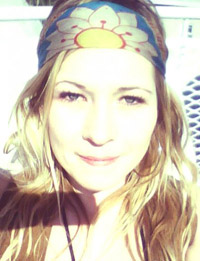 Kayma Englund is a Yoga Alliance certified instructor and Reiki Master. Raised by a yoga teacher and philosopher, these teachings have been a part of her life since childhood. Since then she has attended many workshops at Kripalu Yoga Center as well as completed a 200-hour yoga teacher training with the Arhanta Yoga Vedanta Ashram in Northern India where she gained a deeper understanding of the spiritual, philosophical, and physical teachings of yoga. Since her training, Kayma has immersed herself in the teachings of Ashtanga Yoga which strongly influence her classes. Kayma believes in the importance of the eternal student and that the greatest teachings come in our interactions with every day life. She invites you to join her classes with an open mind and open heart.